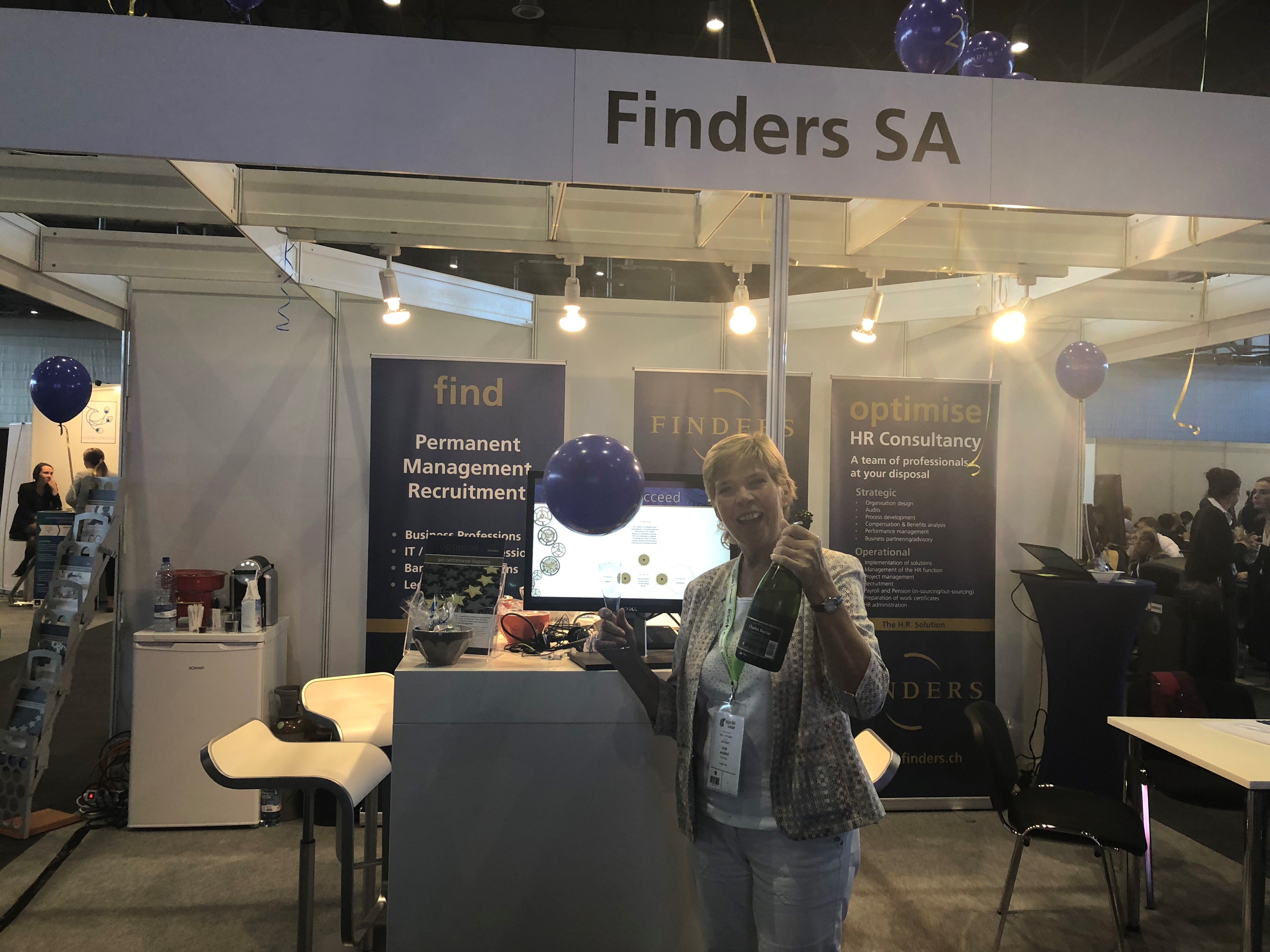 Souvenir of the 2018 edition of the Salon RH !
It was a great pleasure to connect with all of you Palexpo !
A Big thank you for all the anniversary messages –
28 fantastic Years since I created Finders! It's been a wonderful experience..
So what better than to celebrate them with a bottle of champagne?