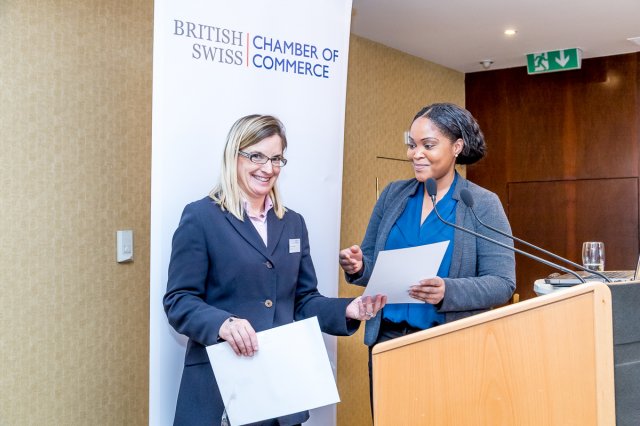 Hard work always pays off, even if it's just about being in the right place at the right time!
You can see Sally, our Senior Recruitment Consultant for the Financial & Legal sectors, receiving a prize during a recent Business Lunch organized by the BSCC.
She's the lucky winner of a brunch for 2 at the Warwick Hotel!